Articles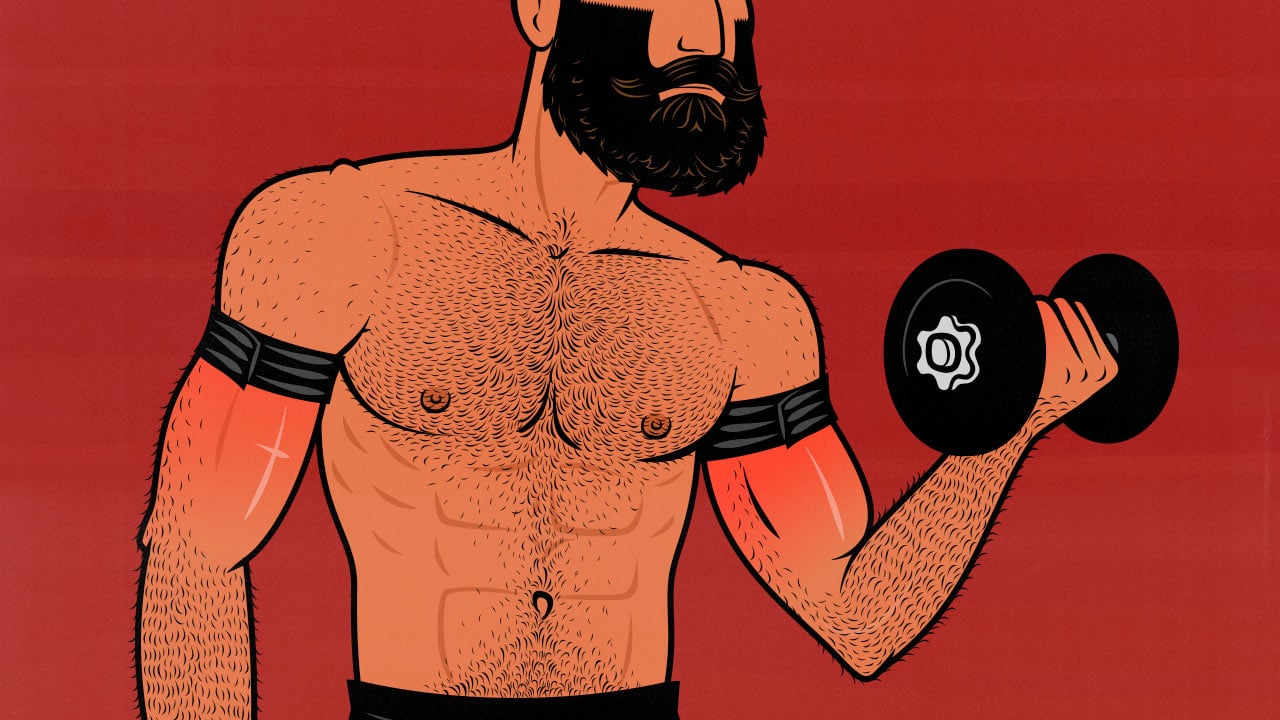 Blood Flow Restriction (BFR) Training is a niche bodybuilding technique that occasionally muscles its way into the mainstream. When you restrict blood flow, blood can still reach your muscles, but it has trouble escaping, resulting in terrifying muscle pumps. This is thought to stimulate the production of growth factors and other anabolic hormones, improving muscle growth.
BFR sounds strange and dangerous, and many people are scared of it. Surprisingly, it's actually one of the safest ways to stimulate muscle growth. In fact, outside of bodybuilding, it's most commonly used in rehab and with older lifters.
So, does BFR work? should you add it to your workout routine? And if so, how should you do it?
Delve into the details