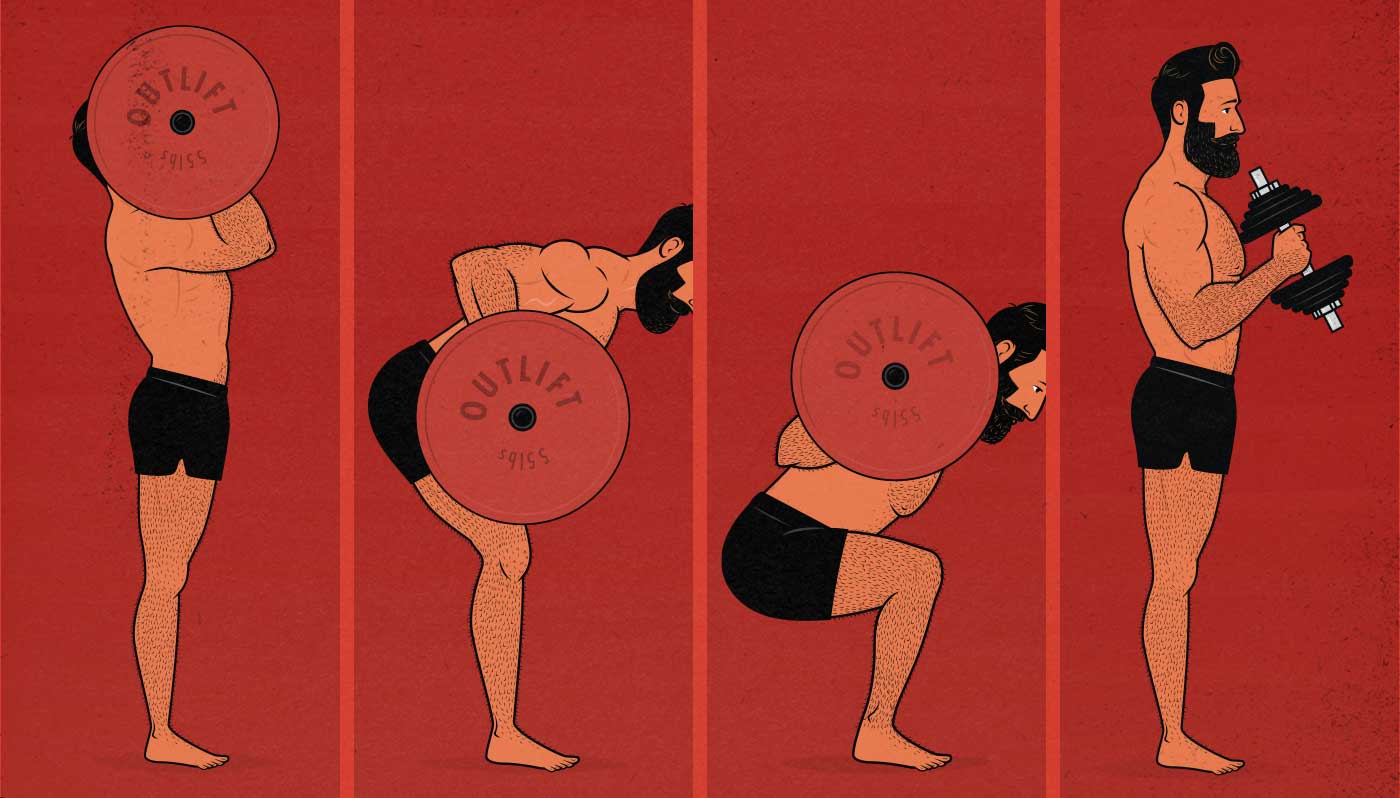 4-day workout splits are a popular way of training, and rightfully so. You'll see a lot of bodybuilders doing a chest day, back day, leg day, and arm day. And that can work, depending on how you do it. You'll see a lot of athletes doing upper/lower splits, alternating between upper-body days and lower-body days. That can be great for gaining mass, too. And one of my favourite ways of training is to combine full-body workouts with a split routine, doing 2–3 full-body workouts and then 1–2 workouts focused on something more specific, such as bringing up a target area.
So not only are 4-day workout routines great for building muscle, there are also quite a few different ways of programming them, and all of them can be quite effective for gaining muscle mass and strength.
In this article, we'll talk about the pros and cons of 4-day workout splits, how they compare against 3-day full-body routines, how best to program them, and then we'll give you some sample workouts.
Read More