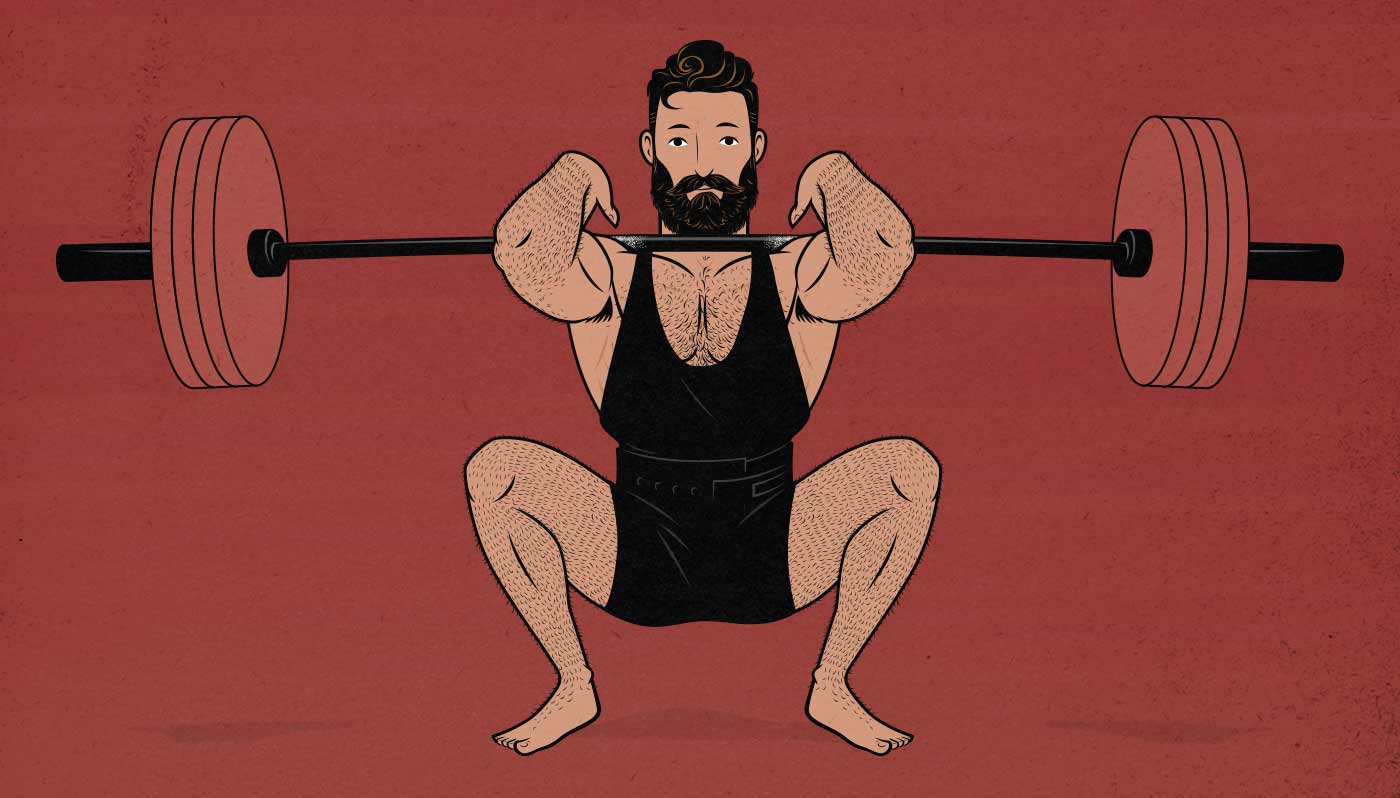 The squat is the strength training lift. Like the deadlift, it's a great lift for strengthening your body from your neck down to your toes. In fact, its claim to fame is that squatting stimulates over 200 muscles.
However, powerlifters squat with the goal of improving their max-effort strength. That means choosing the variation with the best leverage, trying to emphasize their very strongest muscles, and minimizing their range of motion.
If our goal is to gain overall size and strength, we're going to approach the squat much differently. Less like a powerlifter, more like a weightlifter. We're going to use a large range of motion, we're going to use it to bring up weak links, and we're going to choose a variation that develops our quads and hips, sure, but also our core and upper back.
In this article, we'll cover:
How to build a stronger lower body with the squat.
Whether you should low-bar, high-bar, or front squat.
Squat assistance lifts, such as the goblet squats and squatting to boxes.
Squat accessories. Do you need them?
This article is bulking: It will grow and change over time. Occasionally we'll trim off some fat. This isn't meant to be the final word.
Read More