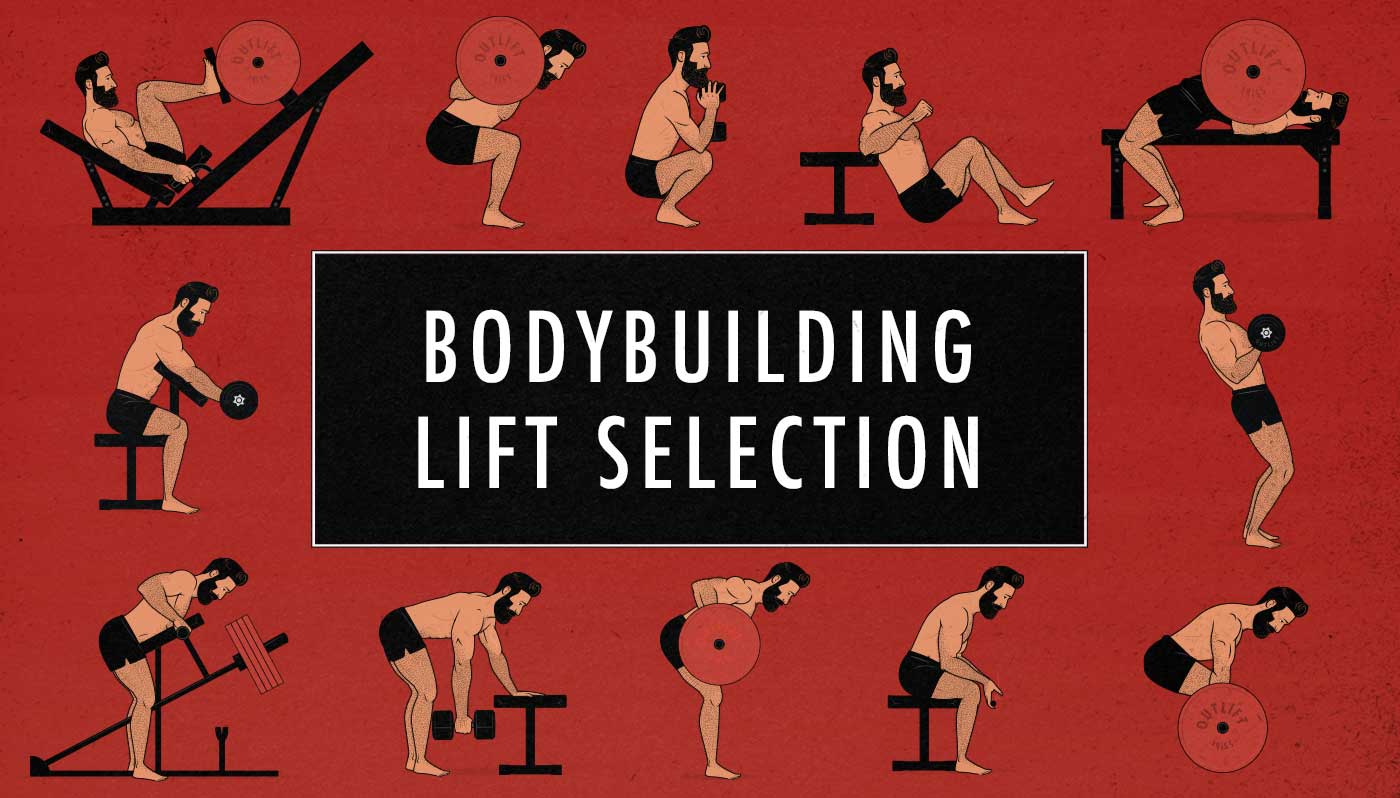 What are the best lifts for bodybuilding and hypertrophy training—for gaining muscle size? How do we sort those lifts and pick between them? Which lifts complement one another, building a balanced routine, and which lifts replace one another, serving as options to pick between?
To find the best lifts, we'll look at hypertrophy research, with the gold standard being studies that compare different lifts and then measure muscle growth. We can also look at the biomechanics of the lifts, seeing which lifts have the best dynamics to engage different muscles. And when we have no other choice, although this path is fraught with peril, we'll also look at muscle-activation (EMG) research.
Then we'll break the lifts down into the main lifts that serve as the foundation of our workout routines, the assistance lifts that train the same movement patterns but that emphasize different muscles, and the accessory lifts that target the muscles that aren't properly stimulated by compound lifts. That way we aren't just talking about the "best" lifts, we're talking which lifts complement one another to give us a balanced workout routine.
So, which lifts are best for building muscle? Let's see.
Read More