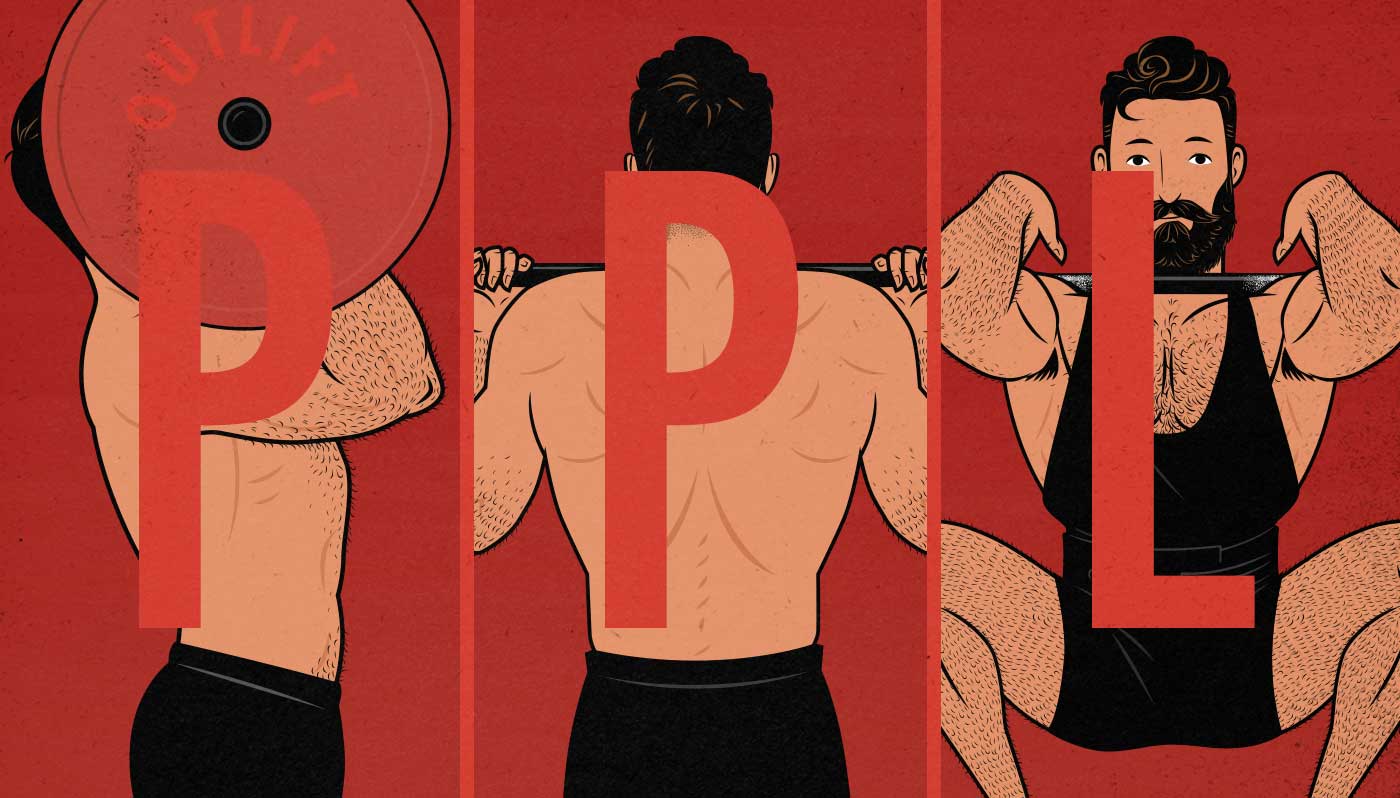 Push/Pull/Legs workout splits (aka PPL splits, bro-splits, and triple splits) have been a popular way of building muscle for several decades, especially among recreational bodybuilders and skinny guys who are eager to bulk up. The idea is to ravage a muscle with a variety of exercises, stimulating a robust amount of growth, and then giving it a full week to recover before training it again. High training volume, low training frequency. Is that the best way to stimulate muscle growth?
Before push/pull/legs splits rose to prominence, the traditional way of building muscle was to train each muscle group three times per week with a lower training volume. For example, a bodybuilder or strength athlete might do three full-body workouts per week, making sure to include a few sets for each muscle group each workout. The idea was to do enough work to stimulate growth, but not to cause excessive muscle damage, allowing us to stimulate another wave of muscle growth a couple of days later. Is that a better way to build muscle?
What's interesting is that in the past few years, a substantial amount of research has come out comparing push/pull/legs routines against full-body routines. We also have a number of studies looking into how many sets we should do per muscle group per workout, and how may times we should train each muscle group per week.
The findings were surprising, with many hypertrophy researchers being forced to switch their training recommendations in light of this new evidence.
Read More