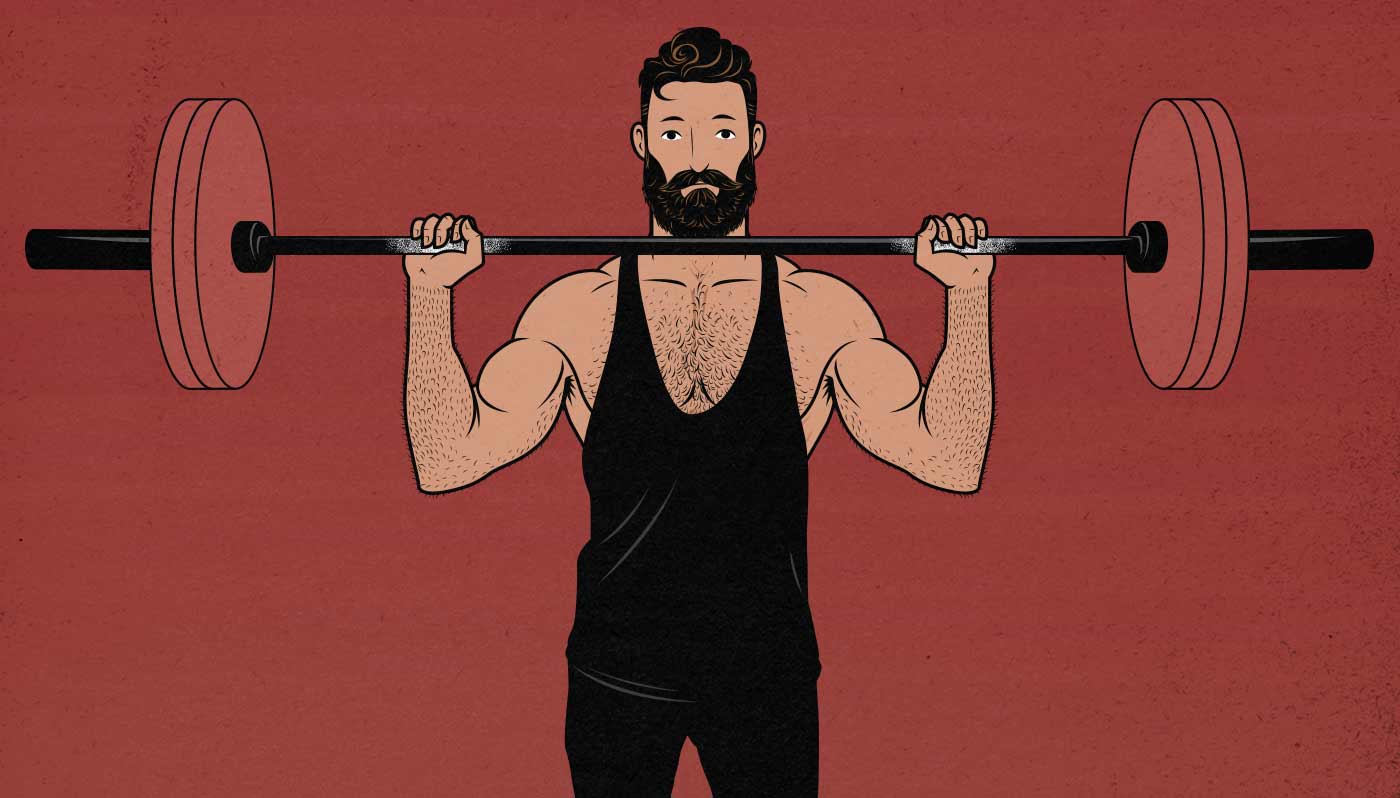 The overhead press is the best lift for building bigger, broader shoulders. It's also fantastic for your triceps, your traps, your posture, and even your core, making it one of the best all-around bulking lifts.
There are a couple different ways to do an overhead press, though. There's the classic "strict" press, where you start with the barbell on your chest and muscle it up with your shoulders. Then there's the push press, where you drive into the barbell with both your legs and your shoulders. This allows you to lift heavier weights, it improves the strength curve, and it can help you ultimately build more muscle.
The overhead press is one of our Big 5 bulking lifts, and in this article, we're going to go over the best strategies for integrating it into your bulking routine. This article has nothing to do with powerlifting or even powerbuilding, just with using the overhead press to build muscle and gain general strength.
In this article, we'll cover:
How to bulk up your shoulders and triceps with the overhead press.
How to assess weaknesses and then strengthen them.
Assistance lifts, such as the dumbbell press or incline bench press.
Accessory lifts, such as lateral raises, triceps extensions, triceps kickbacks, and upright rows.
This article is still skinny: But we're bulking it up. Stay tuned.
Read More