Articles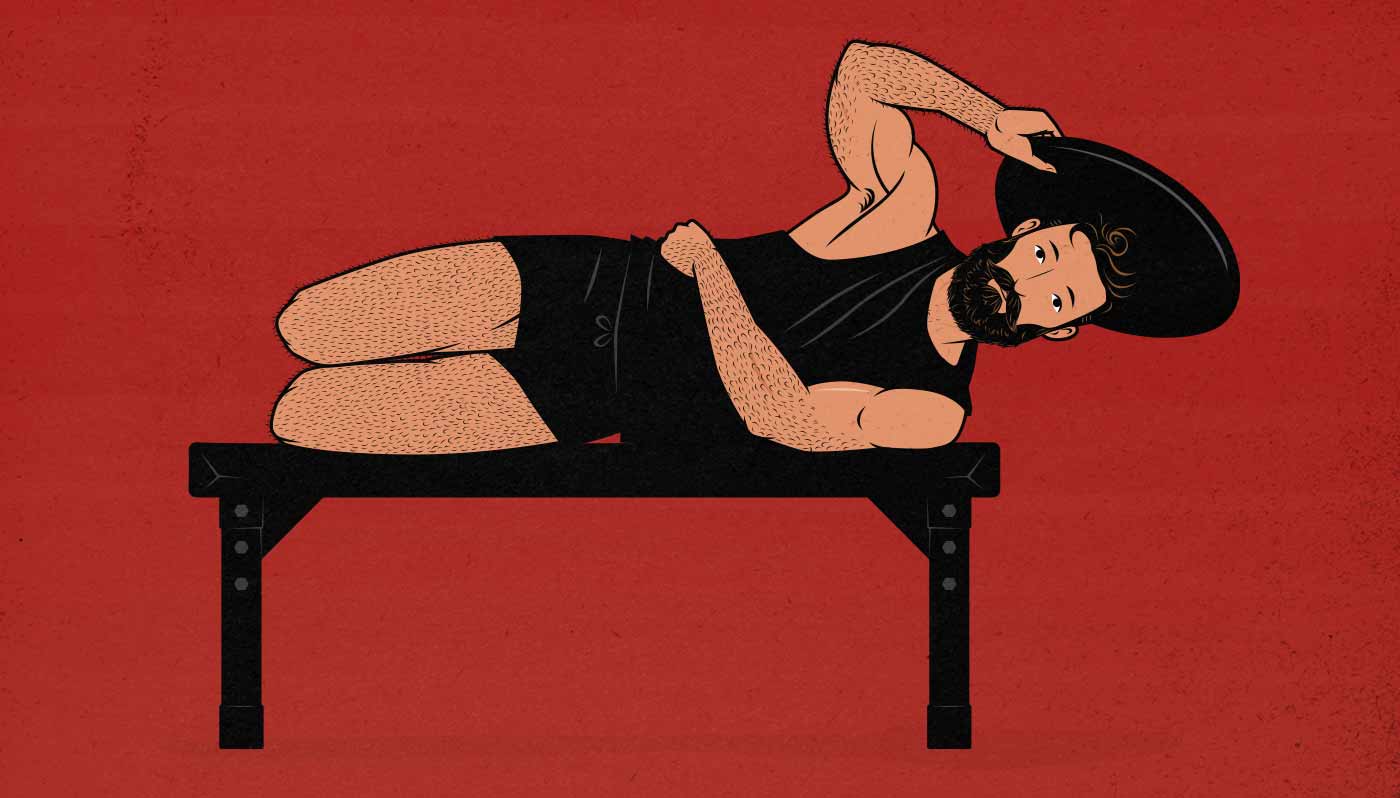 Isolation lifts, also known as accessory or single-joint exercises, are smaller lifts that are designed to "isolate" certain muscles. It's a bit of a misnomer. No exercise works just a single muscle group, but isolation lifts can certainly be quite effective at emphasizing certain muscle groups. For example, the barbell bench press is used to gain size and strength in the chest, shoulders, and triceps, whereas the skull crusher is used to emphasize the triceps.
There are two popular ways of training for muscle growth. The first style of training is a descendant of strength training, and it focuses heavily—often exclusively—on the big compound lifts. These are the programs built around the squat, bench press, and deadlift, often with some overhead pressing and barbell rowing added in afterwards. We see this in programs like Starting Strength and StrongLifts 5×5, as well as a number of other popular programs that claim to be good for gaining both size and strength.
The second style of training is popular among casual bodybuilders, and it focuses more heavily on isolation lifts, sometimes at the cost of compound lifts. This is the style of training where people might use the leg press as their main lower-body movement, but will also be doing leg extensions, hamstring curls, and calf raises.
The more popular opinion is that compound lifts are better at stimulating muscle growth, and in a general sense, that's true—they stimulate more overall muscle growth. But for many of the muscles in our bodies, isolation lifts are better. In fact, some muscles are only stimulated by isolation lifts.
Delve into the details