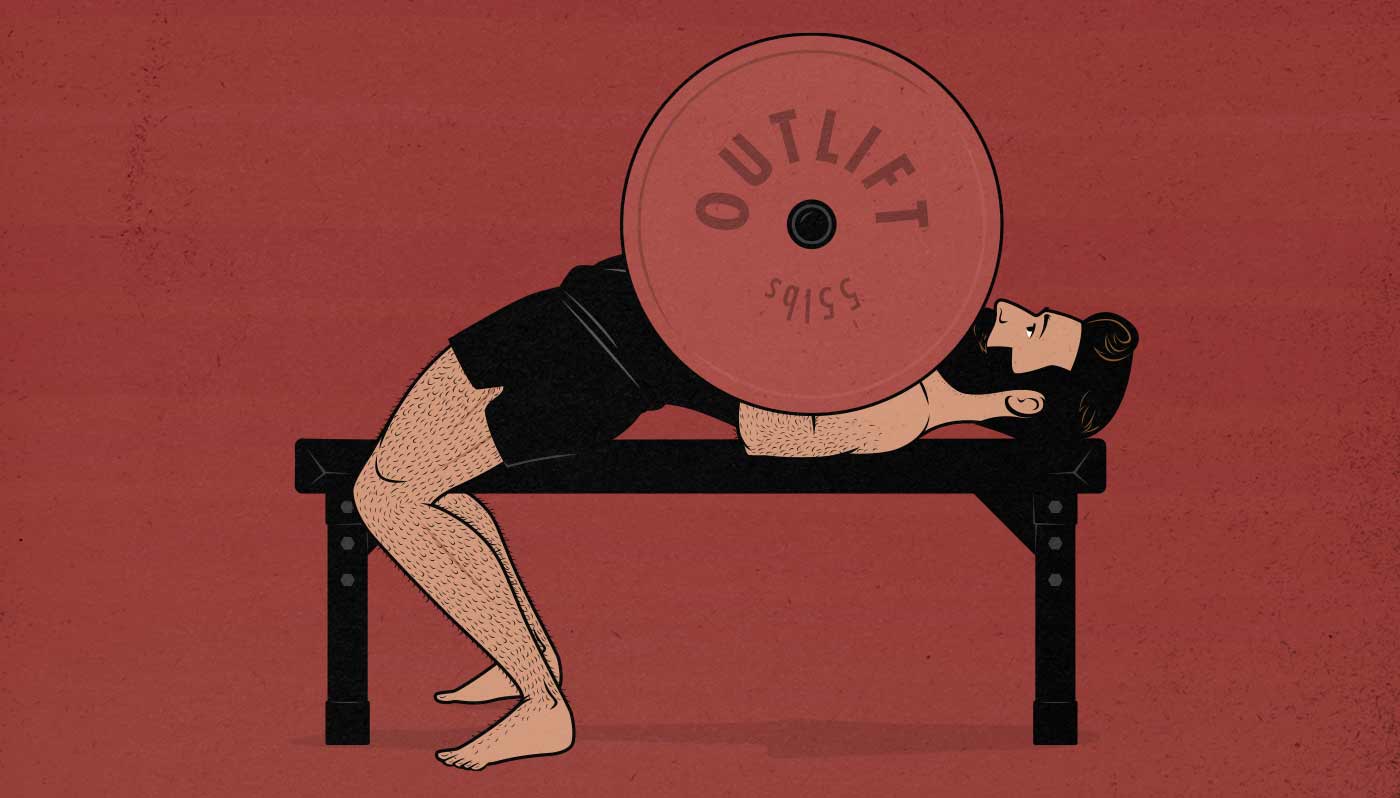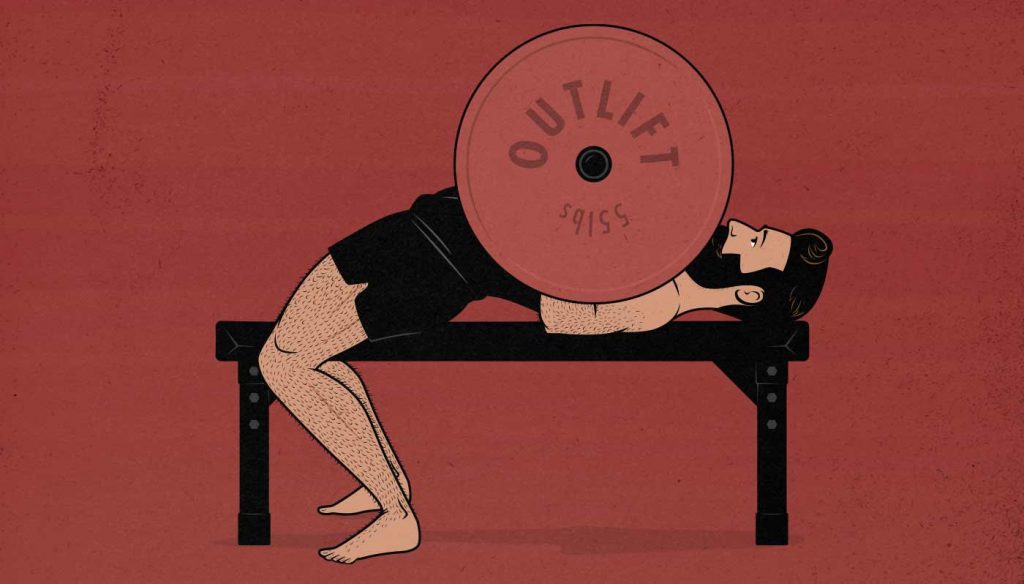 The Bench Press Guide (for Size)
The bench press is the best lift for building a powerful chest. It's also great for bulking up your triceps and the fronts of your shoulders, making it a great overall lift for improving your aesthetics.
However, the bench press isn't the only way to get those benefits. In fact, there's another lift—the push-up—that stimulates those muscles to the same degree while allowing for a greater range of motion, bringing in your serratus muscles. It also tends to be better for improving the health of your shoulders. The push-up comes with its own limitations, though.
In this article, we'll cover:
How to bulk up your chest with the bench press.
Whether you should bench with a wide or narrow grip.
How big should your back arch be while benching?
Bench press accessories, such as the push-up and feet-up.
Bench press assistance lifts, such as flys, skull-crushers, and dips.
This article is bulking: It will grow and change over time. Occasionally we'll trim off some fat. This isn't meant to be the final word.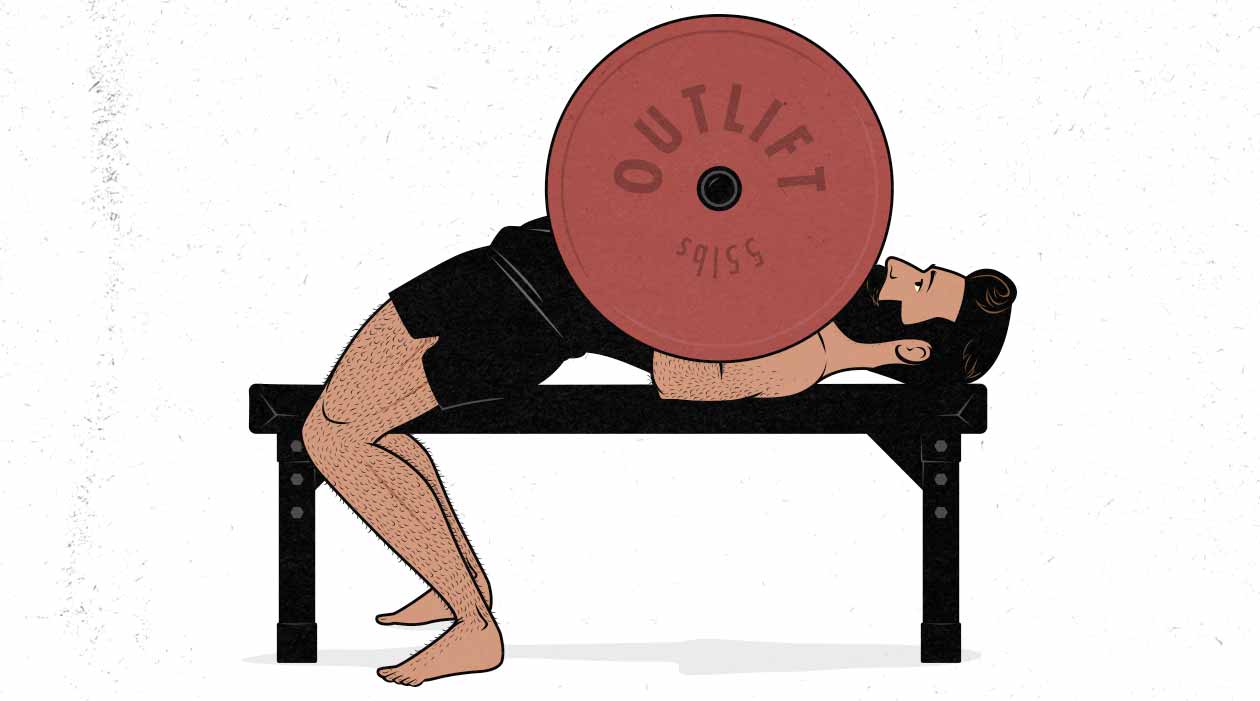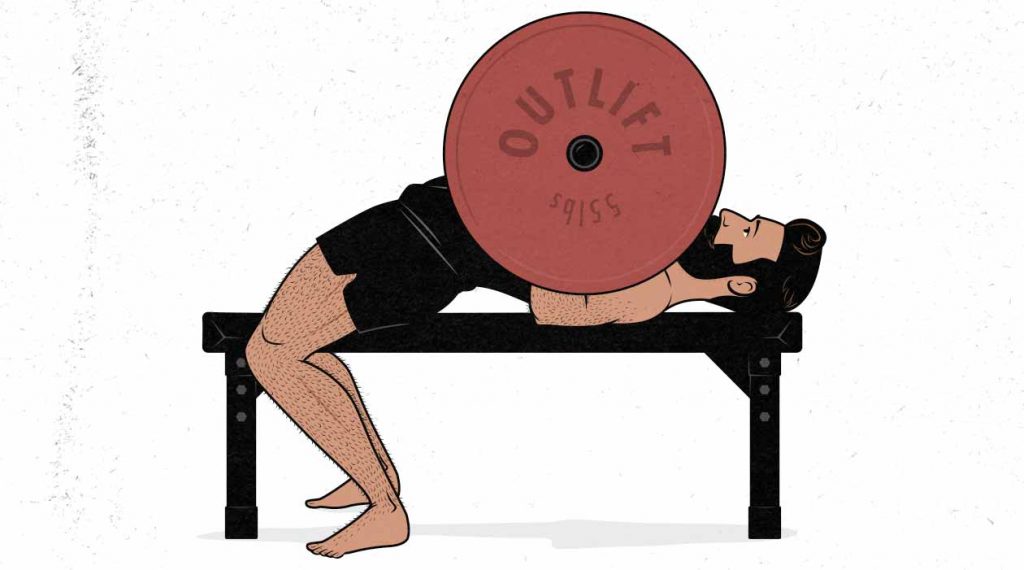 The push-up is the best bench press variation for as long as you can use it. You get all the benefits of pressing, but it's a you get to do it with your shoulder blades flying free (scapula aren't pinned) and thus you get to use a larger range of motion, which is going to bring in your serratus muscles.
Of course, as you get stronger, the push-up is going to stop being challenging enough. You can switch to weighted push-ups, yes, but those won't last forever either. There are only so many plates you can stack on your back before push-ups are more like playing Jenga than lifting weights. From there, you can switch to using resistance bands but, again, eventually it's going to become more trouble than it's worth.
At that point, as any good judge would say, it's time to approach the bench.