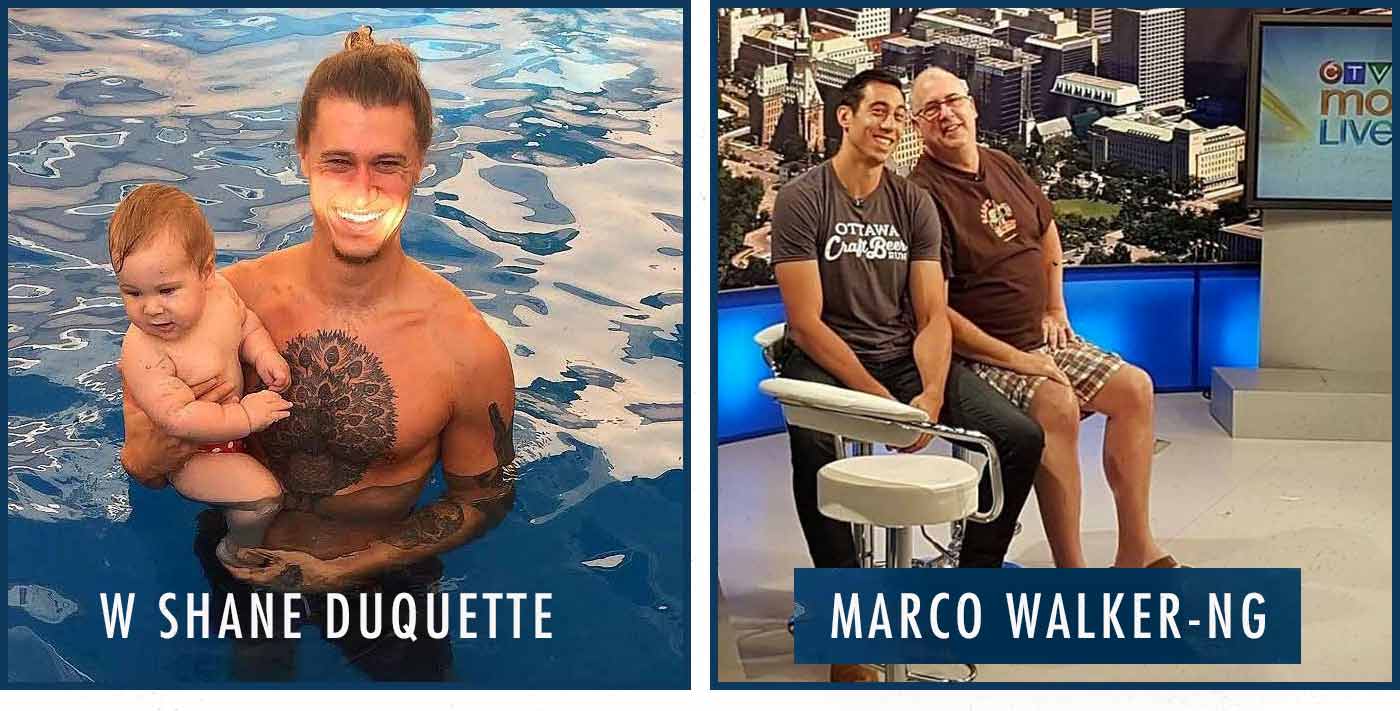 We're Outlift, and we specialize in helping naturally skinny people become bigger, stronger, healthier, and more attractive.
Marco Walker-Ng brings the expertise. He has an honours degree in health sciences from the University of Ottawa (BHSc), he's a certified personal training specialist (PTS), and he's qualified as a nutrition coach through Precision Nutrition (PN). He's worked with doctors, dieticians, professional athletes, and Canada's Olympic rugby team.
Marco has also personally gained 63 pounds at 10% body fat: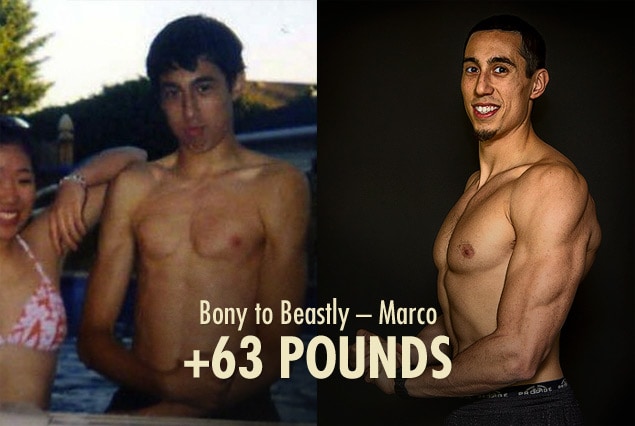 I'd say that Marco walks the walk, but that's obviously cardio. As you might guess, we're more into lifting weights.
I'm Shane Duquette, a science communicator, writer, and illustrator with a degree in design from York University. I blew up in the bulking scene when I gained 55 pounds of muscle naturally in just a couple years:
I also helped my roommate, Jared, gain 33 pounds in just 90 days:
To be clear, building muscle this quickly is only possible for naturally skinny beginners, given how far away from our genetic muscular potential we are. However, that's exactly who we serve. Helping thin people gain weight quickly and healthfully is what we do.
We're the creators of the Bony to Beastly and Bony to Bombshell bulking programs: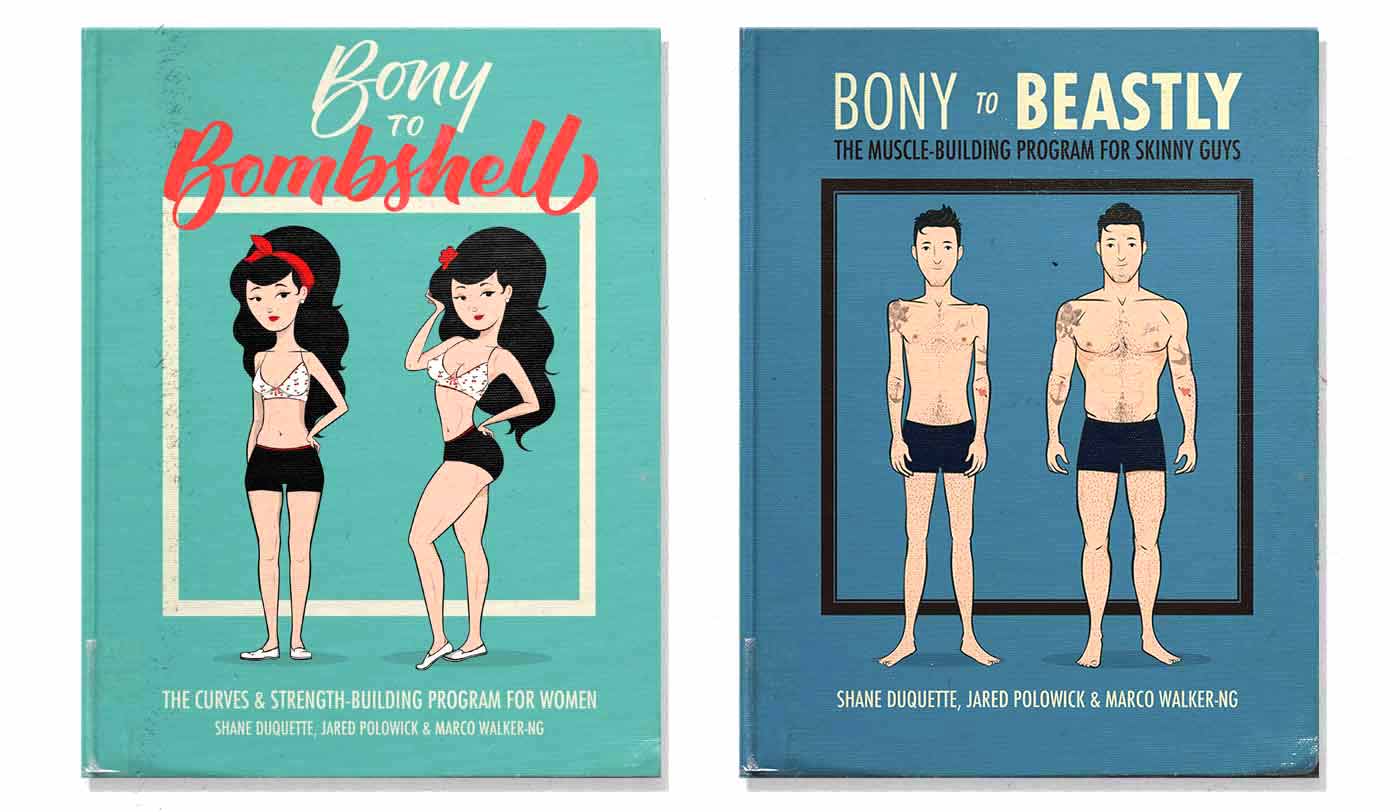 Our programs have been recommended by Medical News Today, we've been on CTV and WHYY (NPR), and our work has been referenced by Psychology Today, ZME Science, and Big Think.
More importantly, we have a reputation for producing the very best ectomorph bulking transformations on the internet, both in men and women: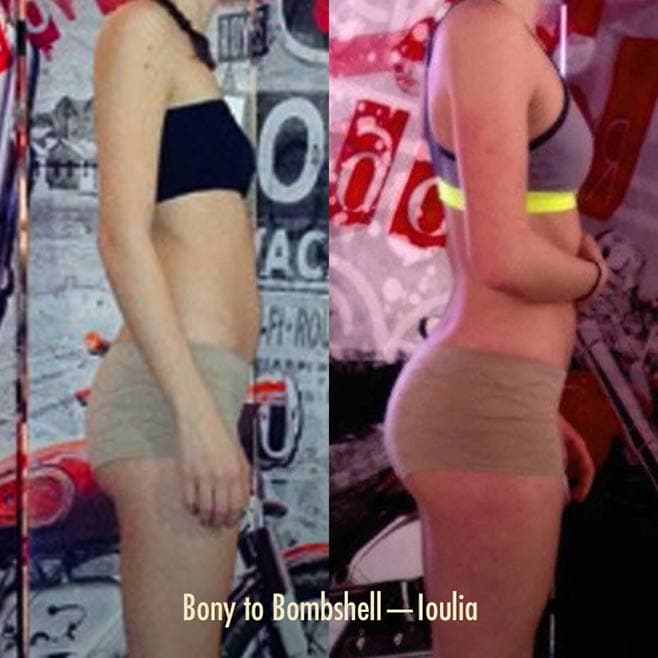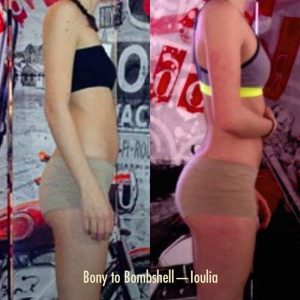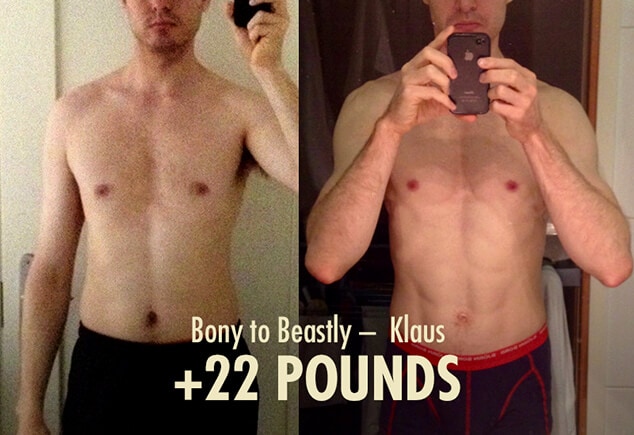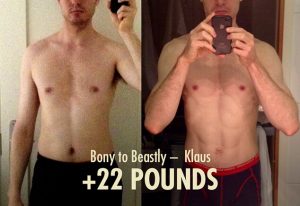 To be clear, everyone's results are different. We all have different frames and build muscle in different ways. Your results won't look like ours. For a better idea of how different people gain weight, you can see some of our client transformations in the sidebar. Even then, though, once again, your results will look different.
What we can do, though, is help. In fact, every product that we sell comes with a full guarantee and full refund policy.
If you want help bulking up, you'll love the Bony to Beastly and Bony to Bombshell bulking programs.
And if you want to read our bulking articles, here are some good rabbit holes to dive into.
Speaking of which, you should dive into these rabbit holes sooner rather than later. Soon you'll be too big to fit.