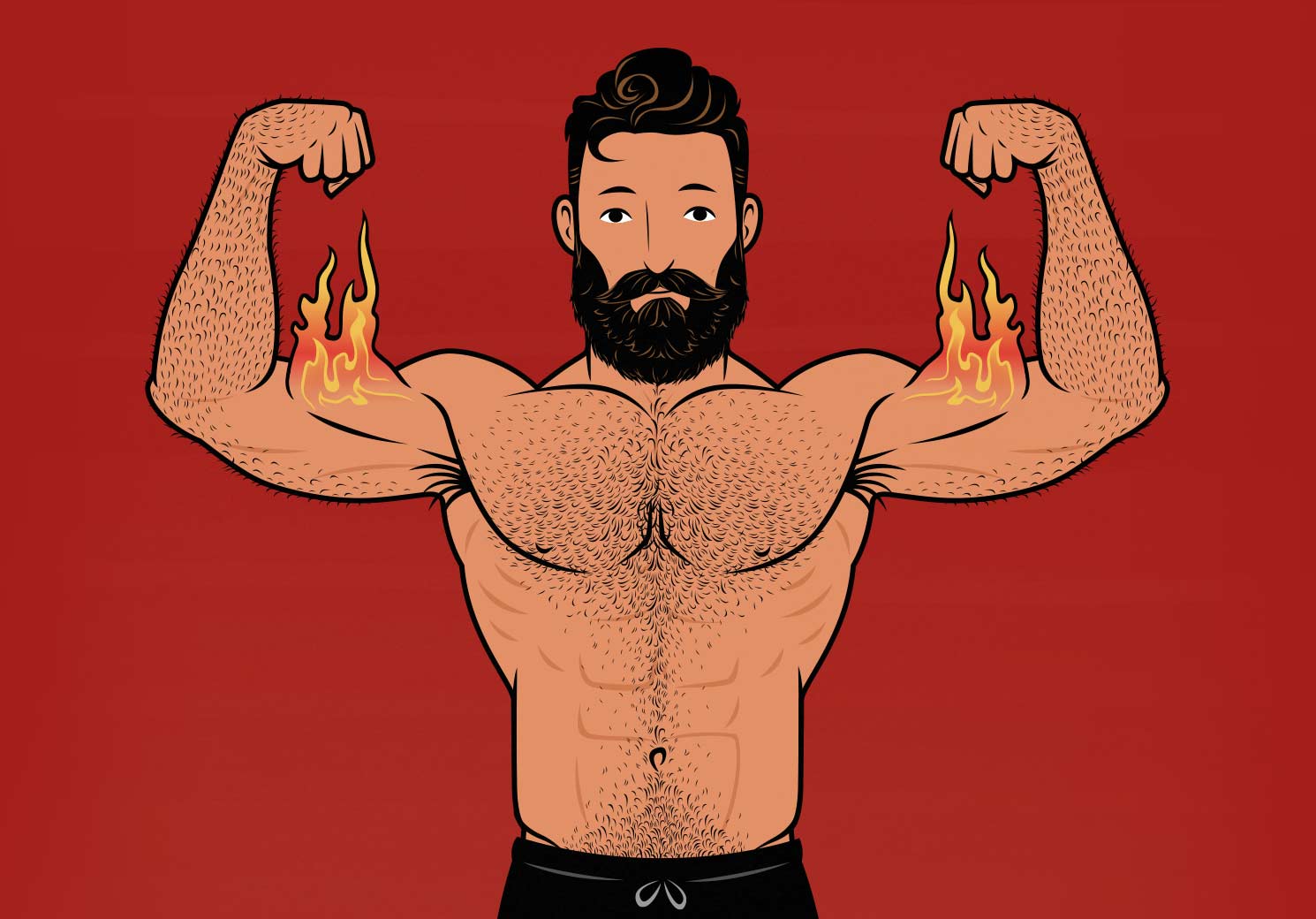 Growing Bigger, Stronger, Healthier & Better Looking.
This isn't a powerlifting or bodybuilding website. There's much to learn about gaining strength from powerlifters, and bodybuilders are great at building muscle, but we write for people who are less interested in the sport of lifting, more interested in:
Building more muscle. We've each gained over sixty pounds at under 12% body fat, and we've helped over ten thousand clients bulk up with our Bony to Beastly and Bony to Bombshell programs. This is what we do best.
Getting stronger. But not strong in a powerlifting sense, where all we care about is how much we squat, bench, and deadlift for a single repetition. We care more about getting strong at a wider variety of lifts (including chin-ups, overhead presses, and loaded carries) and in a wider variety of rep ranges. When Marco was working as the strength coach for college, professional, and Olympic sports teams, this was his specialty.
Being healthy. Marco has a degree in health sciences, and in addition to getting bigger, stronger, and fitter, we care about building healthy lifestyles that involve regular exercise, eating good diets, managing stress, and sleeping like winter bears.
Looking great. If we're already going through the effort of building muscle, becoming stronger, and exercising regularly, we may as well look awesome. Aesthetics aren't everything, but it's certainly nice to look great.
So we write about things like:
We're in this for the long haul, and we're trying our best to create positive changes in our lives, not just in our mirrors. We try to build that mindset into all of our articles and programs.
To live a long and healthy life, most health institutions recommend lifting weights at least twice per week, being reasonably lean and muscular, keeping ourselves in good cardiovascular shape, eating a good diet, minimizing chronic stress, and getting proper sleep.
But we also enjoy getting visible results from our efforts in the gym. If we're exercising anyway, we may as well become great at it, min-max our lifting routines, and get even better results, right?
Most of the content we make is free, and you can read our articles here. If you have any questions about anything, drop a comment in the most relevant article and I'll do my best to answer. We also have a few paid programs you might like, and with those, we can help you track and improve your progress as you go along.