Articles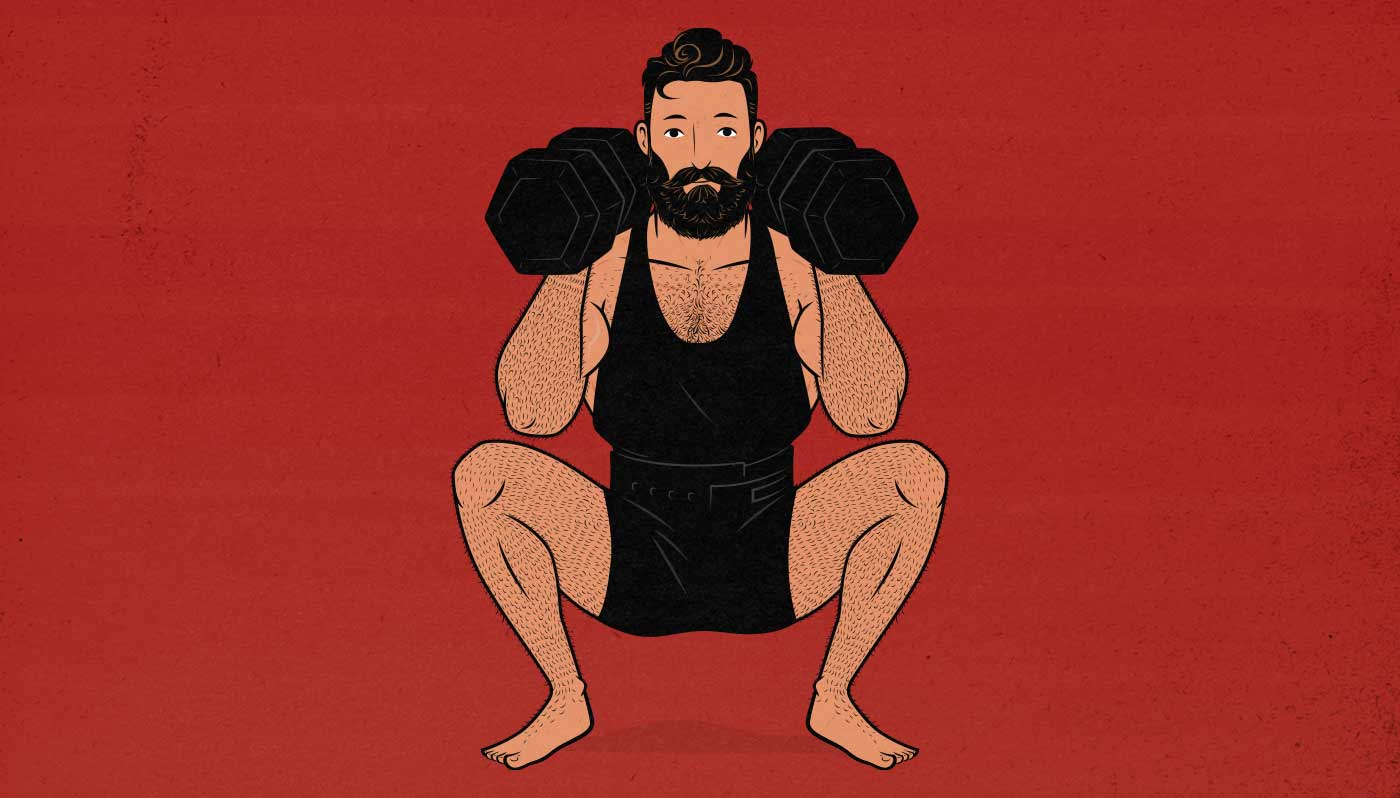 Both barbells and dumbbells are great for gaining size and strength. However, they aren't quite the same thing. Each of them has their own strengths and weaknesses.
For example, the barbell bench press is the most famous lift for building up our chests, and with good reason—it's the heaviest, and it does the best job of building our triceps and shoulders alongside our pecs. But if we're trying to build a stubborn chest, or if we have cranky shoulders, the dumbbell bench press might be a better choice. Why is that?
Or what about when we're doing biceps curls or overhead presses? Should we grab a barbell or some dumbbells? The barbell allows us to lift heavier, which forces our cores to work harder and our spines to grow tougher, but dumbbells allow us to lift with a freer range of motion, and they engage different stabilizer muscles.
And why are barbells so popular in strength training while dumbbells are more popular with bodybuilders? Is it because barbells are better for gaining strength in our lower bodies whereas dumbbells are better for building bigger and more symmetrical muscles?
It also helps to know the pros and cons of barbells and dumbbells so that we can decide what type of home gym we want to build. Should we build a barbell home gym in a spare room or should we get a pair of adjustable dumbbells that we can store in the closet? If we want the best results, do we need access to both?
Delve into the details