Articles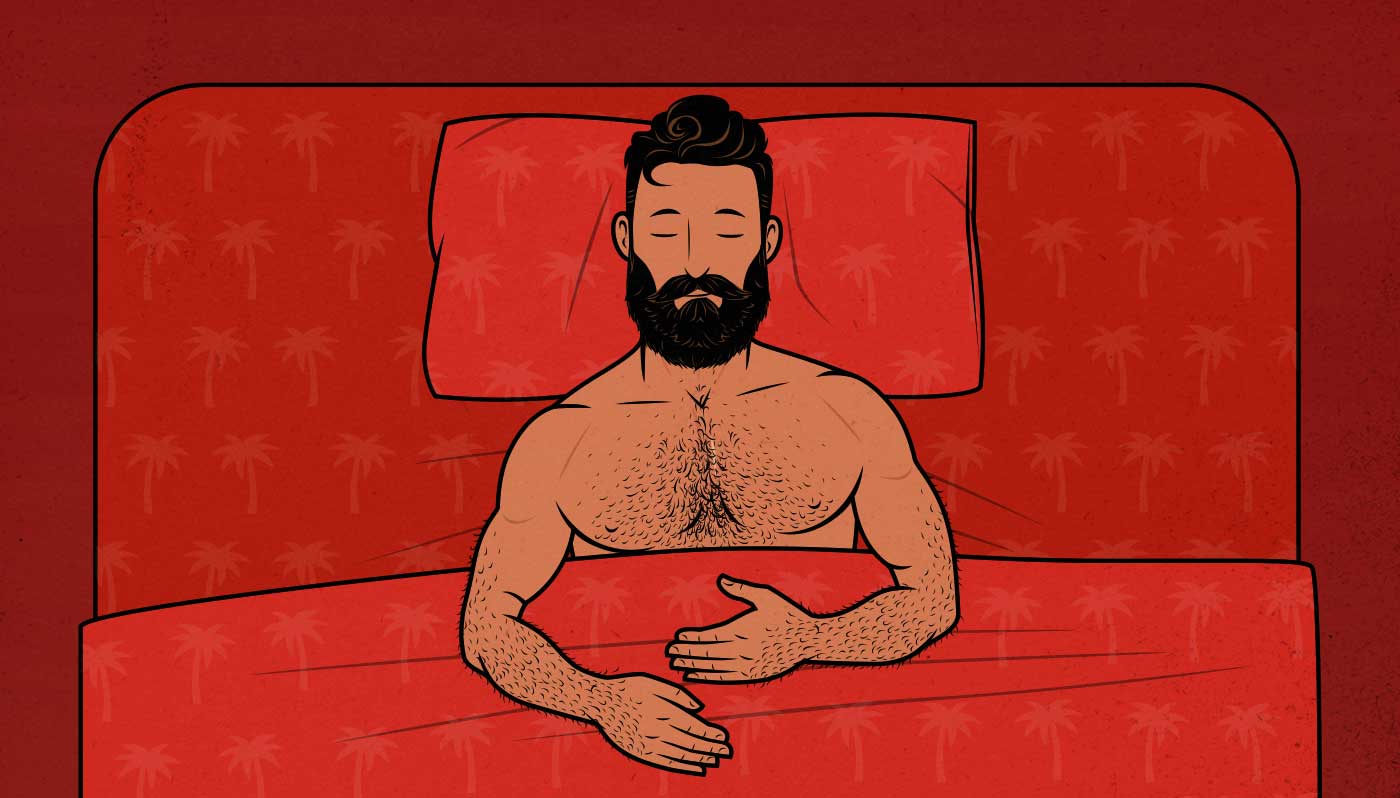 Sleep is the foundation of a good muscle-building and fat-loss routine. It gives us the drive to challenge ourselves in the gym, the appetite to eat a big muscle-building diet, and the willpower to implement new habits. But for the sake of giving sleep the credit it deserves, let's put aside that it improves our willpower, motivation, compliance, exertion, and all of the other (super important) secondary benefits. Here's how sleep can directly increase muscle growth and fat loss (study):
More testosterone: getting enough sleep boosts our circulating levels of testosterone, improving our ability to gain muscle quickly and leanly.
More insulin-like growth factor 1 (IGF-1): getting enough sleep will also raise our IGF-1 levels, allowing us to better recruit satellite cells into our muscle fibres, which is critical for overcoming size and strength plateaus.
Less cortisol: getting enough sleep reduces chronic cortisol levels, reducing muscle breakdown and increasing muscle growth.
Less Inflammation: getting better sleep reduces chronic inflammation, speeding up muscle repair, reducing our risk of injury, and improving our general health.
Better nutrient partitioning: getting enough sleep makes our bodies prefer getting stored energy from fat instead of muscle, allowing for leaner muscle gains.
More muscle growth. As we'll cover in the introduction, optimizing our sleep has been shown to increase gains in lean mass by around 30% (while simultaneously reducing fat gain).
Given how powerful sleep is for building muscle and losing fat, it pays to approach our bedtime routines with the same fervour that we approach our workout routines and diets. If we give sleep a high priority in our lives, it won't just improve our body composition, it will improve everything.
Here's how to improve your sleep for faster and leaner muscle growth.
Delve into the details